So my little sister is getting married....
That's right! Dara my little sister is getting married in June!! I am SUPER excited because I am the maid of honor. Now I HAVE to lose weight. I don't want to be a huge bridesmaid! So as I have been helping her find the best in wedding invitations I found this great company Hanson Ellis who does wedding favors. Look at this awesome Sand Dollar invitation. Isn't it cute!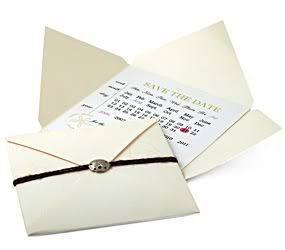 Now if only I could get her to have a Beach wedding we could use all of these
beach wedding favors
. I always wished I would have opted for a more fun wedding than a traditional one. Maybe I could use this for our 10th anniversary in December. If all else fails I'll just throw a beach party and use the
personalized wedding favors
then. There are no rules right?