Another Sad Day.....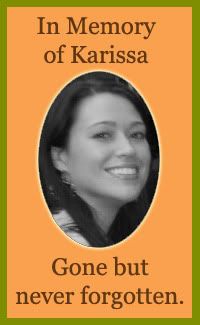 I was just informed that Karissa from
Prissy Green
took her own life. It is a truly sad day in the blogging world. She was a huge supporter of anything green and also loved her 2 Rescue Dogs who were her children. She was a beautiful light gone out. I won't be posting any more today in her memory and tomorrow Wordless Wednesday will be dedicated to her. Thank you for understanding.