Sprout Easy Thanksgiving Crafts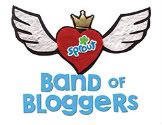 As a member of
Sprout Band of Bloggers
I get emailed some cool things. I wanted to share some awesome activities you and you kiddo can do for the upcoming Thanksgiving holiday!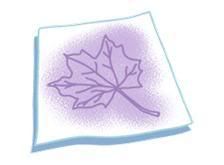 MAGIC LEAF DRAWING

Materials:
Leaf (real or fake)
Plain white paper
Crayon (any color)
Instructions:
Place the leaf on a flat surface and cover it with the piece of paper.Using the crayon, color the surface of the paper until the shape of the leaf appears. Voila, you're a magician!
THANKSGIVING HAND TURKEY

Materials:
Paper
Glue, paste, or a glue stick
Crayons
Feathers, leaves, and any other decorations that will make your turkey one-of-a-kind
Instructions
Place your hand flat on the center of your paper. Trace around your entire hand with a crayon. Draw legs on the bottom of your turkey and use crayons to color each traced finger to look like feathers. Glue a leaf to the center of your traced hand to look like a wing and now you have a hand turkey for Thanksgiving! Can you practice saying "Gobble, gobble"?
I've always loved making the hand turkey. For even MORE crafts and fun Thanksgiving printables check out the
Thanksgiving section
at Sprout Online.