Review: Trendy Tadpole Shirt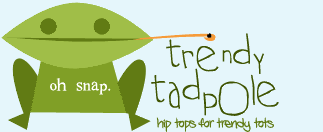 Trendy Tadpole
offers hip tops for trendy tots and boy do they live up to their name. From cute and funny sayings to rocking designs you are sure to find the perfect top or onesie for your trendy little one. All of their clothing is from American Apparel.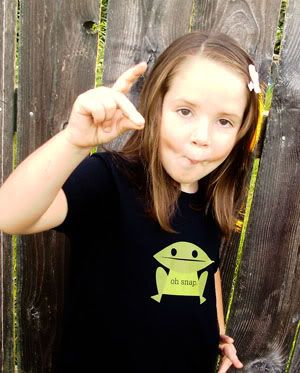 When I first showed Isabella the
Trendy Tadpole
shirt we were to review she grabbed it and hugged it to her chest. Then she began saying "Oh Snap!" Anywhere and everywhere we went. My 5 year old daughter is talking like a pre-teen and it's as cute as can be. She even has the snapping down to an art. Overall the shirt we tried is super comfy and nice fitting. They do run a bit small so make sure to order up and be careful when drying.