Medium Season Premiere Friday, Sept. 25th 9/8c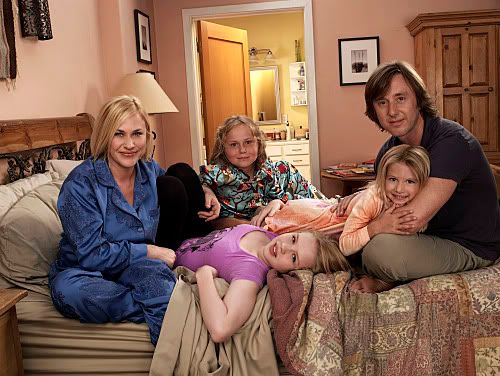 Medium
is a drama inspired by the real-life story of research medium Allison DuBois, an extraordinary young wife and mother who, since childhood, has struggled to make sense of her dreams and visions of dead people. Emmy Award winner Patricia Arquette stars as DuBois, a strong-willed, devoted young wife and mother of three girls who has gradually come to grips with her extraordinary ability to talk to dead people, see current events and the future through her dreams and read people's thoughts. DuBois works as a consultant to D.A. Manuel Devalos (Miguel Sandoval), using her psychic abilities to solve violent and horrifying crimes that baffle Phoenix police and others within the criminal justice system. Assisting her crime-solving endeavors is Detective Lee Scanlon (David Cubitt), her longtime ally in the local police department. Meanwhile, at home, DuBois' husband Joe (Jake Weber), an aerospace engineer, is a supportive husband and father who is also busy launching his own scientific engineering company. Their daughters, Ariel (Sofia Vassilieva), Bridget (Maria Lark) and Marie (Madison and Miranda Carabello) all seem to have inherited their mother's abilities to varying, expanding degrees. Last season, after experiencing headaches and other symptoms, Allison is diagnosed with a brain tumor, but after she postpones her surgery, she suffers a stroke and in a coma, leaving her life hanging in the balance.
My thoughts on the show:
Medium
has been one of my favorite show for YEARS! I am bummed out when it was canceled so I'm glad the CBS picked it up for this 6th season. I'm a true believer in the whole ghosts/medium angle. What about you?