Hostess® CupCakes Celebrates 90 Years as America's Favorite Cupcake!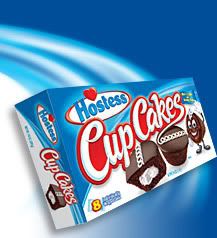 Hostess®
is proudly celebrating 90 sweet years of the brand's iconic squiggle-topped cupcake – the best selling snack cake in history. For almost a century, the delicious icing, freshly baked cake and signature vanilla-crème filling of
Hostess®
CupCakes have made this treat one of America's favorite snacks generation after generation. Interested in some Cupcake trivia?
Check it out:
Call it a cupcake caper. Mystery surrounds who "invented" the original Hostess® CupCake in 1919, however, we know it was baking executive D.R. "Doc" Rice who, more than 30 years later in 1950, added the signature seven squiggles and vanilla-crème filling. While others have tried to capitalize on the popularity of this ubiquitous decoration, the squiggle – which features seven loops on every cupcake – is unmistakably Hostess®.
Hostess® CupCakes are the best selling snack cakes in history. And it's the Hostess® CupCake – not the Hostess® Twinkie® – that holds the spot as the best selling Hostess snack cake year after year.
Americans eat more than 600 million Hostess® CupCakes every year.
One of America's BBQ capitals has a sweet spot for Hostess CupCakes. Residents of Memphis, Tennessee eat the most Hostess CupCakes per capita of any city across the country.
While it's hard to improve on perfection, consumers have been able to sink their teeth into a few twists on the original over the years, including the popular Golden CupCakes, which debuted in 1999. Hostess® also offers seasonal themed cup cakes including "Baseballs" in the spring - cup cakes with vanilla icing and red-swirl "stitching."
Captain CupCake, who was introduced in the 1970s, is one of several Hostess snack "mascots" along with everyone's favorite cowboy, Twinkie the Kid.
The original Hostess® CupCake slogan was "You get a big delight in every bite!"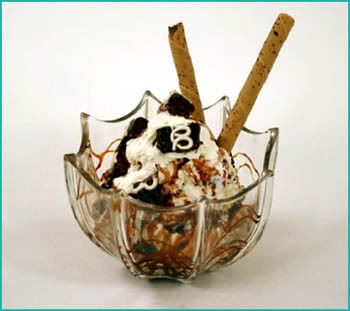 Did you know that you can use the Cupcakes as ingredients for a tasty treat? Here's a yummy recipe that makes me drool just thinking about it:
Cup-O-Cream
Items Needed:
1 round bowl (ideally, with high sides, like a cereal/chili bowl)
1 Hostess® Cup Cake
1 scoop of chocolate chip (or favorite flavor) ice cream
1 can of whipped topping
1 bottle of chocolate syrup
1 big spoon
DIRECTIONS
:
Drizzle the inside of dish with syrup. Slice
Hostess®
Cup Cake in half, horizontally (through the cake, not the frosting). Place the bottom half in bowl, cream side up. Scoop your ice cream on top of the cake. Drizzle a little (or a lot) more chocolate syrup over the ice cream.