Happy Grandparent's Day!!!
Today is a very important day to me. It is National Grandparents Day today. Many people have quite a few Grandma's, Grandpa's, Pawpaw's, Nana's, etc., but me I only have one. My Grandmother is Allie Jane Greer and she practically raised me. There were times when my mom couldn't take care of us. Whether it was financial or other reasons she always took me in. I remember one particular event when I was strung out on drugs, a runaway, got in trouble by stealing a car among other things. I was 16 and back at my Mother's house getting yelled out for "everything I had put her through." When my Grandmother came up grabbed my hand and walked me outside. She said "I'm not going to yell at you. That's not what you need. You need love Kasandria and I'm here to give it to you." So I laid my head in her lap and cried myself out. It took me a cpl more yeas to get straightened out, but my grandma Allie was always there for me with a hot plate, a warm bed, and an ear. She is the only one in my life who has never judged me. Now the roles are changing. She is almost 90, but still has her own place 2 hours away from me. I go at least once a week to help her pay bills, go to a doctor, or just watch Gone With The Wind with her. It's my turn to take care of her now and wouldn't change our relationship for anything in the world.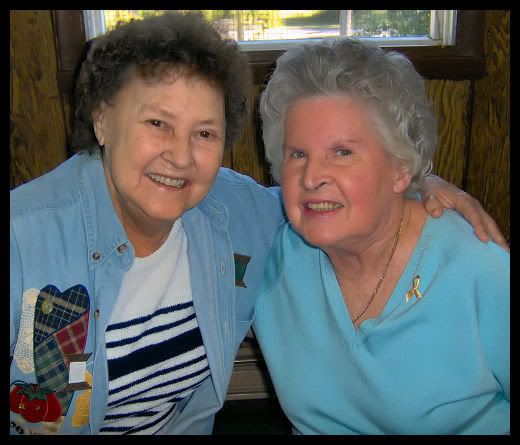 My grandma is the one on the right in the blue shirt.