Fall Fashion on a Budget: Guest Post by April Miller
Here is April Miller from: http://mommyhoodunscripted.blogspot.com/ with a post about Fashion on a Budget. Make sure to check out her blog!


Fall 09'

As a self claiming fashionista I am always looking for a way to stay fashionable and better yet, make it work on a budget. So I thought I would share with you the latest Fall Trends of 09' and how you can get them on a at a good price.
Plaid will be hot this fall. However, us petite fashionistas shouldn't go head to toe in plaid. Instead accessorize with embellished accent pieces (jackets, hats, belt, and handbags.)

As far as make-up goes it's all about the rich dark colors. Smokey eyes and nude lips are a perfect match for any of the latest looks. The fall 2009 make-up trends will emphasize either eyes or lips, leaving the other neutral. If you want to emphasize the lips instead of the eyes, then go for bright reds and berry colors.
REMINDER:
Emphasize either the eyes or the lips,
NOT BOTH!
Purple will definitely be one of falls hottest make-up colors.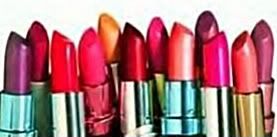 Max Azria has teamed up with Miley Cyrus and Wal-Mart to bring you :

Their clothes are not just for young teeny boppers, but if you do have children who are fans of the pop starlet then these clothes are a must and even better they are TOTALLY affordable. They keep their line full of what's hot at the moment. Here are some of my favorite pieces.

One of my favorite stores hands down is Target. So when I heard a Gossip Girl inspired line would be coming to the store brought to you by designer, Ana Sui, I was super excited. The line is fairly cheap and you can get items from $150-or less. Here is a brief look at some of what it offers.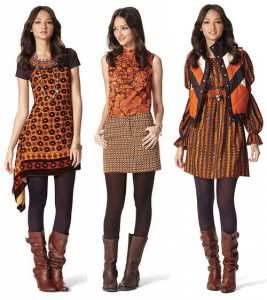 Some great sites and personal favs to find budget friendly products: (
Avon
,
Kohls
,
Wal-Mart
,
K-Mart
,
Target
,
Charlotte Russe
,
Forever 21
)