Disney's Wizards of Waverly Place House Party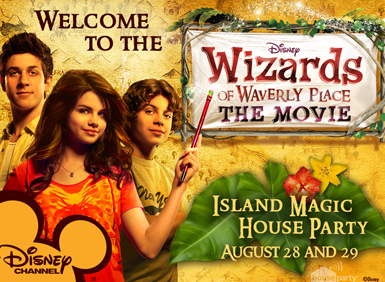 We were picked as one of the families to host a
houseparty.com
Wizards of Waverly Place THE MOVIE
House Party. We had family and friends over and the kids had a photo shoot before the movie started.
houseparty.com
sent us all kinds of goodies for the party. We had vinyl Wizards backpacks, notebooks for our "Forbidden Spells", flower leis, a magic wand, the brand new Wizards soundtrack, fun games, and a
Wizards of Waverly Place THE MOVIE
poster.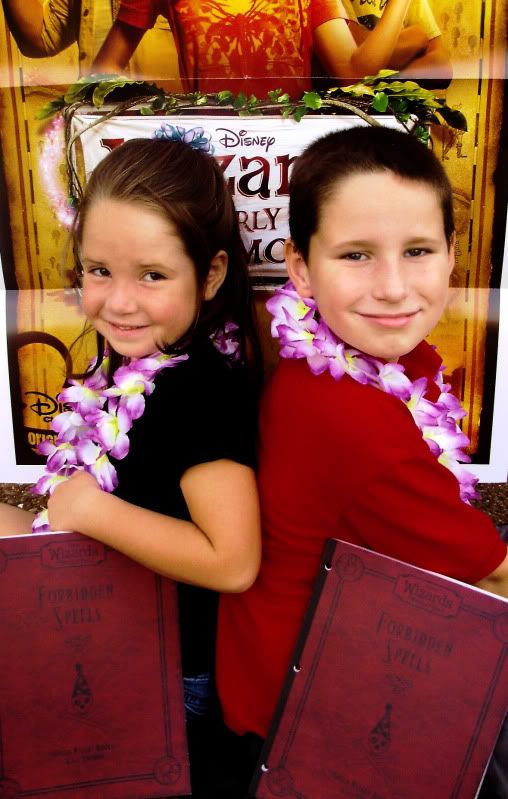 As a parent sometimes it's hard to find a show that both you and the kiddos enjoy as well as one that has good values. That's one of the reasons why we watch
Wizards of Waverly Place
as a family.The film features the Russo family going on a regular vacation to the Caribbean with NO MAGIC. While on vacation Alex gets frustrated by her parents for still treating her like a child even though she is 16. That's where the trouble begins, Alex finds her magic wand and accidentally wishes her parents had never met. Which of course comes true and her parents even forget they had kids. Justin finds his father and asks him for help since he still has his powers. The father tells him they must find The Stone Of Dreams, a magical stone that can reverse any spell and grant any wish. So Justin and Alex embark upon a crazy and wondrous journey to find the stone. Meanwhile Max is left trying to get his parents to fall back in love. Do the Russo's succeed or do the kids cease to exist? Catch reruns on the Disney channel to find out!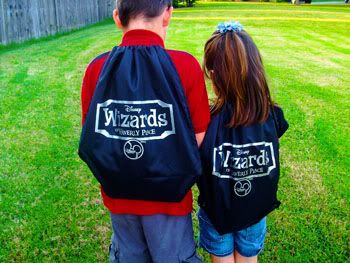 We had a wonderful time at the party. The kids loved making up their own "Forbidden Spells" and we are still listening to the soundtrack. If you get a chance to watch
Wizards of Waverly Place
as a family I totally recommend it! Also make sure to sign up at
houseparty.com
so you can host your own House Party! Here are a cpl more pictures of the kids working on their spells.