And the winner is...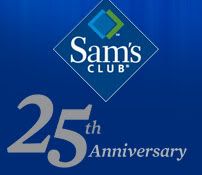 I have a total of
5
that's right
five
winners for this contest. So I will announce them a little different:
post #269 Andrea B who said "blog follower" is the GRAND PRIZE Winner of the Sam's Club Pass and $25 Giftcard!
post #216 Julie who said "follow your blog through Google Friends"
post #62 dawn41 who said "Clip and use coupons by matching them with sales. Take advantage of those meat sales and cut roasts in half or in triplicate."
post #4 tuliplvr who said "http://twitter.com/tuliplvr/status/3765521287"
post #100 courtneystoffel who said "I always use coupons and try to stock up when it's really cheap!"

Thanks for sharing~" CONGRATS! I'll get in contact with you so I can get your prize out as possible. A BIG thank you to
My Blog Spark
for sponsoring this great giveaway and to everyone who entered! Keep checking back in with Southern Bella's Way To Save for more great giveaways and even MORE Ways To Save!