88 Days 10 Hours and 28 Minutes to Christmas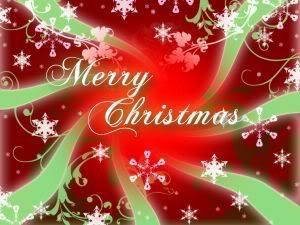 At the time of me writing this it is exactly 88 Days ,10 Hours, and 28 minutes till Christmas. That's right I said CHRISTMAS! To say that it's creeping up on me is an understatement. I'm sure I'm not the only one. So I've started making my list and checking it twice. My to-do list that is and it has grown quite long! Get ready for BLACK FRIDAY. Black Friday is THE best day for shopping if you don't mind getting up super early and fighting the crowds. It is the day after Thanksgiving and you can literally get the BEST deals on just about anything this day as long as you are prepared. I'll go into more detail as it approaches but right now sign up at the following websites to keep you updated:
http://bfads.net/
http://www.blackfriday.info/
Getting my Christmas Card list ready. Tracking down family and friends' addresses so I don't leave anyone out.
Getting the kids to decide on their "BIG" Santa gifts. Santa always bring one or two "BIG" gifts so I try to get them to decide a couple of months beforehand so Santa can compare prices and sales.
Finding the stores that have lay-a-way programs and making good use of them. Right now there's only a few stores that offer layaway: KMart and Sears are the 2 big box retailers who still offer it.
Go through all your decorations and wrapping paper supplies and see what you need to buy.
That's all I have so far, but I'm sure I'll think of more. What do YOU have listed on your to-do-list?