Review: Torrid Skinny Jeans and Cute Clothes for Big Girls?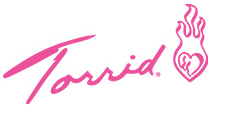 Being a big girl was hard for me in the beginning. I was always SUPER skinny. Then I had the kiddos and *boom* I gained weight. It was the same story you've heard a thousand times. 5 pounds here. 10 pounds there. One day last year I looked in the mirror and had no clue who that girl was. I was a officially a Plus Size girl with no clue how to dress. All the Plus size clothes seemed like either they were tents or they tried to hard. I'd go through Target, Kohl's, etc. with a forlorn look. If I was skinny I could wear that. Oh if I just love 10-15 pounds I could pull that off. Everyhting I owned became black. Black shirts because they were slimming. I seriously own over 20 different types of black shirts and I love every one of them. Then I found
Torrid
and fell in LOVE!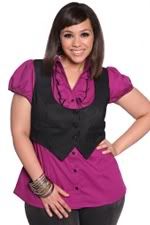 Torrid
recognized the problem and created a women's plus-size fashion line inspired by fashion icons, runway shows, music and pop culture. They also fit their line on a plus-size model so our customers could get fabulous fashion in sizes 12-28. I fell back in love with COLOR! I found a company whose clothes
fit
me and more importantly they looked
good
on me! So basically what I'm saying is Plus Size Girls UNITE! Wear those skinny jeans! Rock a cute vest! Be confident in who you are!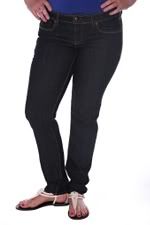 Make sure to Sign up for
Torrid's
newsletter and follow them on
Twitter
so you can keep with the latest fashions and great discounts