Review: T.J. Maxx & Marshalls Back To School Shopping

Everyone is having a little more trouble this year with getting school supplies. I know I have scanned every newspaper, magazine, coupon, sale, etc. to help find the best deals possible. I was given a $25
Marshalls
Gift Certificate with the task of finding the best deals for Back To School Shopping. Immediately I went to our local
T.J Maxx
to do some heavy duty shopping. I was able to get 1 Polo shirt for my son, 1 Polo shirt for my daughter, 1 pair of Khaki shorts for my daughter, and a pack of socks for my son. For a whopping total of $26.79!!!! So both
Marshalls
and
T.J Maxx
get the Ways To Save Seal of Approval!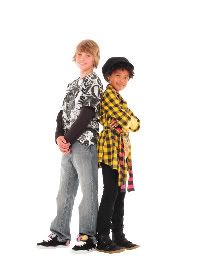 Skip the mall and department stores for back-to-school shopping and head to
Marshalls
and
T.J Maxx
first where budgets will stretch much further. You'll find the same on-trend, in-season and first quality merchandise as department and specialty stores, but for much less. In fact, if you compare price tags, you'll see that
Marshalls
and
T.J Maxx
prices are up to 60% less for the same items!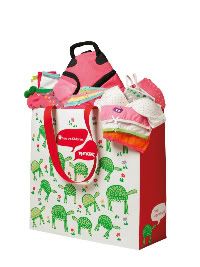 Save the Children: Celebrating 25 years of Partnership
By shopping at
T.J Maxx
this season, you can help send children in need in the United States back-to-school with the basics they need. Beginning August 3rd, special edition reusable shopping bags featuring Save the Children children's artwork will be available for purchase at
T.J Maxx
for $0.99. For each bag purchased,
T.J Maxx
will donate one basic item, such as socks, underwear and backpacks, to Save the Children's U.S. Programs (up to 25,000 items, while supplies last).