Review: Heritage Family Specialty Foods

I recently had a chance to review Heritage Family Specialty Foods. They are "committed to offering only the utmost array of extraordinary products in the food service industry." They sent me a few of their sauces, mixes, and marinades to try out. They tasted wonderful! However they all came recyclable pouches. Which is great for the environment, but was a pain to transfer into jars, bottles, etc.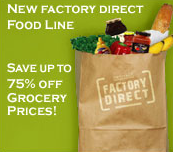 The prices are reasonable which in today's economy is always good. My favorite product was the Pancake Mix. I was able to make some very nice big fluffy pancakes with it and who doesn't like a good pancake every now and then. Overall I enjoyed the products, but the inconvenience of having to transfer the contents was taxing to say the least.