Review: Barbar Bar-1800 Professional Flat Iron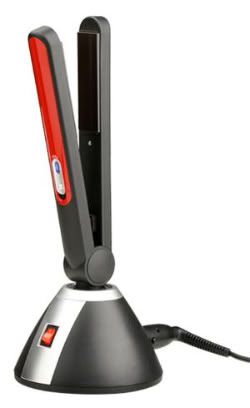 Recently I had the opportunity to review the BARBAR 1800 Ceramic Wireless Flat Iron and it is AWESOME! My hair is naturally wavy and gets stringy if a flat iron is not used. The neastest thing about this flat iron is that you can use it without the cord! Just plug in and turn on then it beeps when it's ready for use. You don't have to wrangle the cord while you are fixing your hair. That alone was worth it. My only concern is since these are of professional quality they are quite pricey. The features of the BARBAR 1800 Ceramic Wireless Flat Iron include:
Heats up in 2 to 3 minutes
Black ceramic
392° fahrenheit/ 200° celsius
Cordless usage time 5 minutes
Here is my before and after pictures.