Brit's Baby Shower!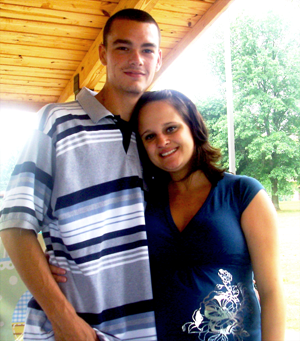 My mother-in-law and myself were the hosts of my step-daughter's baby shower this weekend. It was so fun! It also gave me baby fever so I told her to hurry up and have the baby so I could hold her baby and not make one myself! Her baby boy is due near the end of October and will be named James Gavin. I just LOVE the name Gavin! We ended up having it on a perfect day it ended up being overcast and about 75 degrees. Getting ready for the shower I had a chance to look into all the newest in fun and hip baby products. Here are a few of my favorites: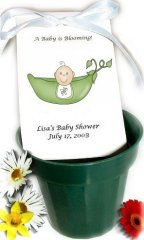 This was a Pea in a Pod Baby Shower Seed Packet and Flowerpot Favor. Made by
The Rosemary Company It features a cute flowerpot that you plant wildflower seed in and watch them bloom just as the new baby will be coming soon. TOO cute!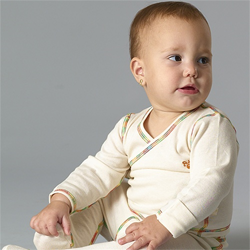 This is a darling soft organic cotton top by B Nature.All of their designs are 100% Organic. So not only are they super soft and stylish, but they are also good for the environment. Also their attention to detail sets them apart from other companies. Here is 10% discount code (SBWAug) if you would like to buy something at http://store.bnatureorganic.com.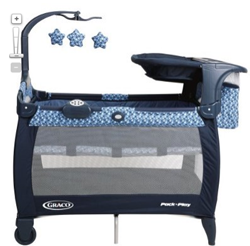 Last, but not least is this Graco Avalon Pack n' Play Play. It is adorable! It has so many features it is hard to no where to start first! This Pack n' Play has a removable full-size bassinet, changing table features diapers and wipes holder, 2 speed soothing vibrations with music and light, and an easy-store carrying Bag just to name a few. Wow! I wish I had this with my son.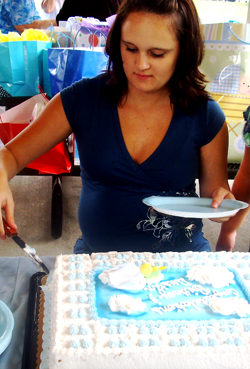 It was a fun Baby Shower! Now I just can't wait till little Gavin gets here. The only bad part is I'll be a 27 yr. old GRANDMA acccccck! Maybe I could be Nana or something. I'll have to think on that.