Review: Gourmet Gift Company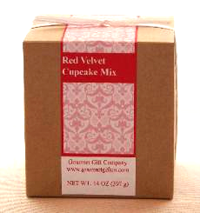 I recently had the chance to review The Red Velvet Cupcake Mix by The Gourmet Company. When the mix arrived it was pre-packaged in a cute little box that had the instruction written on the back. By NO means am I a chef, but even I could whip up a batch of these fantastic Cupcakes! Everything was already mixed together and I just had to add some vegetable oil and some buttermilk. About 18 minutes later we had this!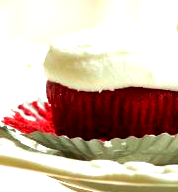 The Gourmet Gift Company is a small company that evolved from a long line of baking enthusiasts. All of the baking mixes are handmade in small batches using the finest ingredients available, with no artificial flavors or preservatives. You can also create a custom label for your mixes for your wedding, baby shower, party, or just to promote your business. Keep a look out for a $50 giveaway later! As my sister says these cupcakes were "scrumptious!"