Review: Distressed Soy Candle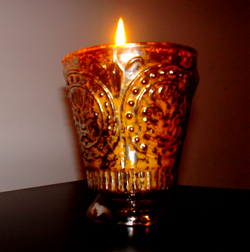 I LOVE candles! Any shape, size, especially if they are unique. This candle from The Himalayan Trading Post is very unique. The scent was Fleur de Lys Orange Grove and true to it's name my living room smelled like an Orange Grove. This is not your ordinary candle. It's a hand poured fragrant wax in an embossed amber and silver distressed tumbler. We love it!

So if you are looking for a little something different for your next candle gift then head to The Himalayan Trading Post and remember they also have refill kits!